Eugene Cronley has been a lifelong Mississippi fisherman. This time he has set a state record of catching a 'monster' blue catfish measuring 131 pounds.
According to the Mississippi Department of Wildlife, they said that Cronley captured the blue catfish on April 7 in the Mississippi River near Natchez. Further, Cronley stated that he caught the fish with a rod and reel with skipjack herring as bait. This all took him 40 minutes.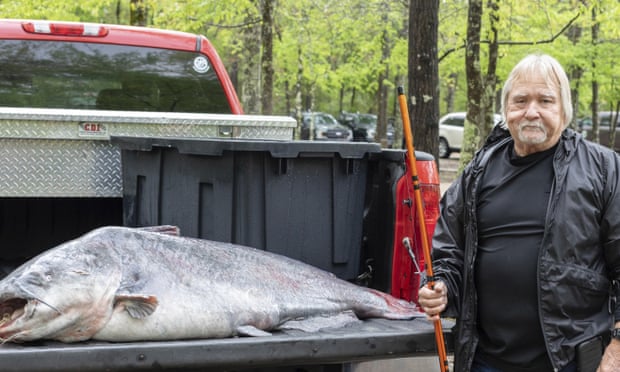 Moreover, Cronley said that the fight with the fish started five minutes after his bait entered the water. He had to take the fish to Van's Deer Processing and Sporting Goods in Rankin County, Mississippi. According to him, it was the only place with a certified scale large enough to weigh the fish.
Later, when the department got to know about this, they were amazed to see that Cronley's fish shattered the previous rod-and-reel record of a 95-pound (43.1-kilogram) fish captured in 2009.
Moreover, it is also bigger than when a pair of people caught a 101-pound (45.8-kilogram) blue catfish in 1997. Interestingly, both of these fish were also captured around Natchez in the Mississippi River.
According to the International Game Fish Association, Cronley was just over 10 pounds shy of the world record capture for a blue catfish, which was set in 2011 when a 143-pound (64.9-kilogram) giant was pulled in from a Virginia lake. Cronley estimated his fish to be 56.6 inches (1.4 meters) long with a 41-inch girth (1.04 meters).
As per the National Oceanic and Atmospheric Administration, Blue catfish rarely exceed two feet in length. Furthermore, they can grow to be over 5 feet tall and weigh over 100 pounds in rare situations.
Watch this Amazing Video!