The world's most muscular shark, with what seems to be a six-pack, cruises through the sea. It can be seen slamming into a diver's cage in incredible photos.
The gigantic great white shark, estimated to weigh over 1300kg, was seen on camera in waters off Guadalupe Island, Mexico. We could also see its sculpted abs that even Captain America would surely envy.
It was seen smashing through a diver's cage on camera.
The breath taking shots were taken in waters off Guadalupe Island, Mexico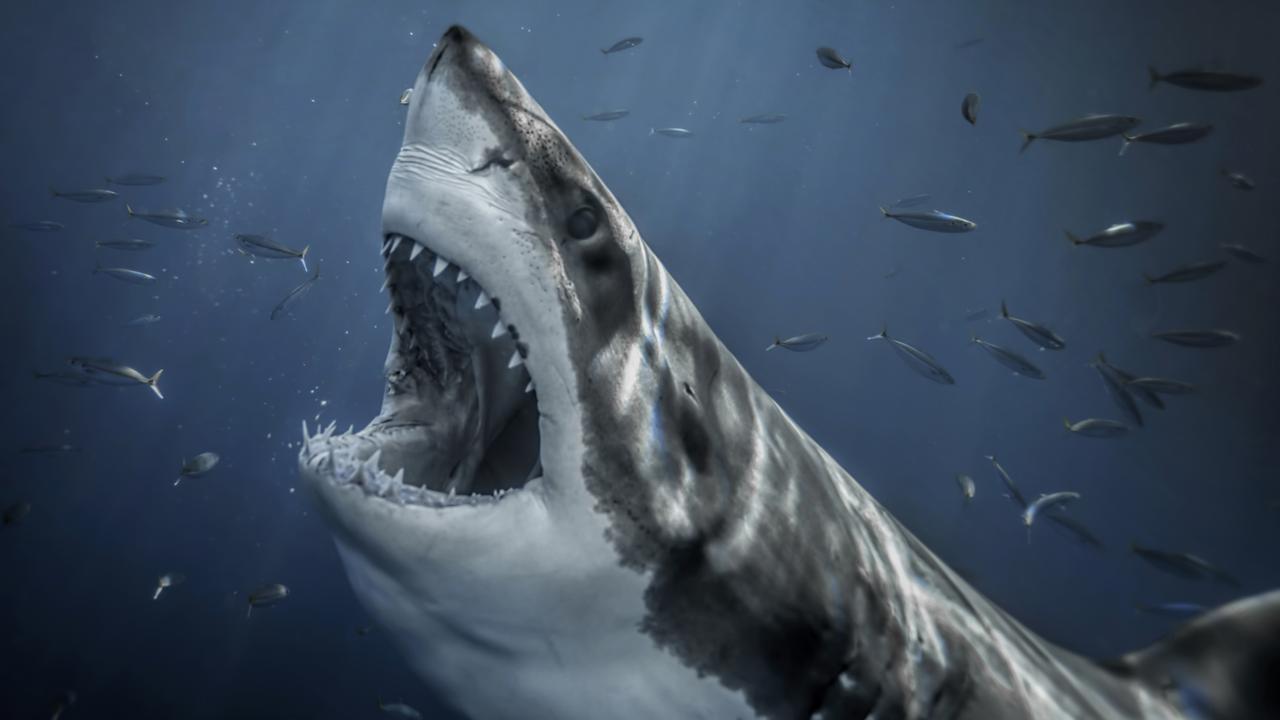 One breath taking image shows the curious beast peering inside a diver's cage, its nose pressed against the bars for a better look.
In another image, the creature is on the quest for prey. Its gaze fixed on a shoal of fish passing in front of it.
The massive creature can also be seen charging towards the surface, its razor-sharp teeth – and a stomach that would put most to shame – on display.
Photographer Rodney Bursiel used a Nikon D850 camera in an Ikelite housing to capture the spectacular photographs. He achieved this over several journeys to Guadalupe Island.
"Being in the water with great white sharks is quite the opposite of what people would think," according to Rodney
"It's actually quite calming to be face-to-face with such magnificent creatures. he said".
"Most people's fear of sharks is unfounded. "They are very misunderstood species and a very important base to have in our ecosystem."
Meanwhile, drone footage captured three paddleboarders floating obliviously over a GIANT hammerhead shark swimming just inches below them.
In Palm Beach, Florida, an incredible aerial-view video shows a hammerhead shark looking for prey under three unsuspecting individuals on two paddleboards.
And scary photos show a big great white shark attempting to breach a divers' cage.
Euan Rannachan, a daring underwater photographer, captured the jaw-dropping scene while visiting the shark-infested seas of Guadalupe Island off the coast of Mexico.
Watch the cutest special needs dog play around!